NEW IN SCARVES
For timeless scarves and wraps, check out DLUX! Crafted from the finest natural fibers like merino wool, cashmere, linen, silk, and cotton, DLUX scarves add a touch of luxury to your everyday style.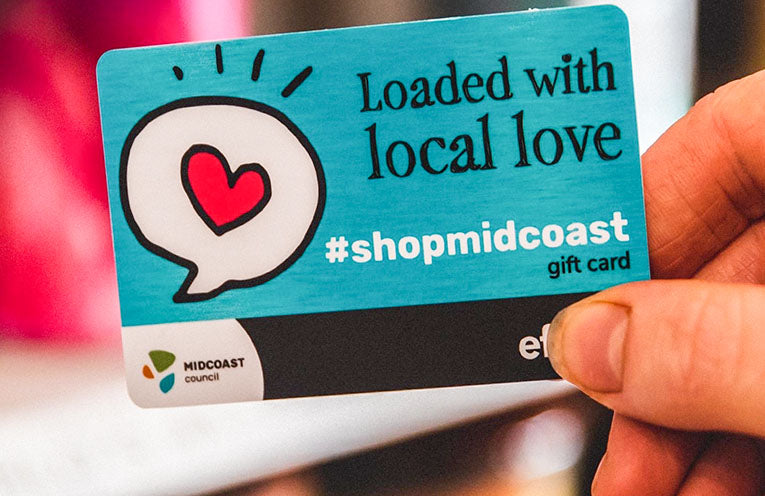 SPEND HERE
The ShopMidCoast card is the perfect gift – buy what you want, when you want.
Keep it local
This gift card can be redeemed in store at Ashlea Road Boutique.